CONTEMPLATION — Monday Motivational Meditation #335 — 2018-01-08
From Nursing Heart Inc on January 8, 2018; #335
Monday Motivational Meditation
"Give yourself a gift of five minutes of contemplation
in awe of everything you see around you.
Go outside and turn your attention to the
many miracles around you.
This five-minute-a-day regimen of appreciation and gratitude
will help you to focus your life in awe."
Wayne Dyer, 1940-2015
American philosopher, self-help author, and motivational speaker
His first book, Your Erroneous Zones, is one of the best-selling books of all time.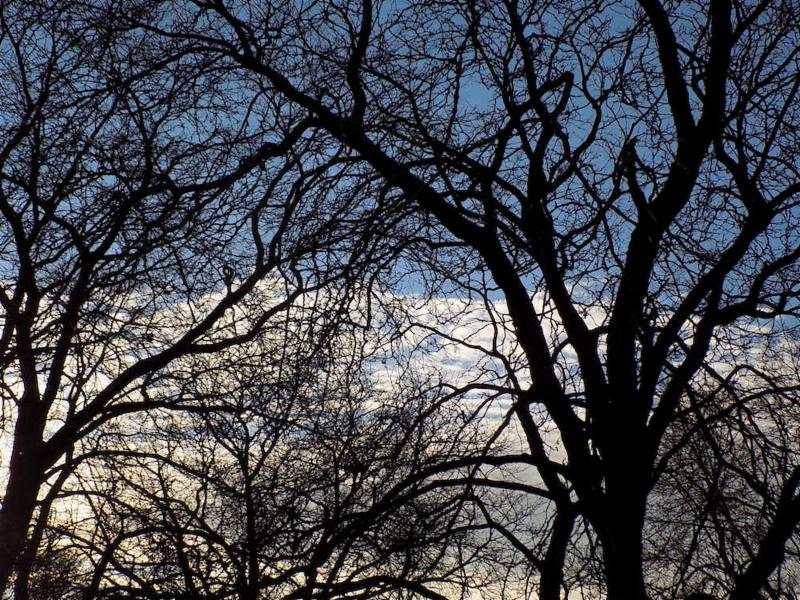 CONTEMPLATION
The cold and snow can bring clarity about the basics that we need to survive in winter. Warmth, shelter, food are all great gifts in these days. The space created by winter days, being able to see through the trees, provides an opportunity for contemplation. When I give full and deep consideration to the things happening around me, I know insights will come.
In my busy days, I want to schedule some moments when I can pause and consider my intentions as I go about the work. The pause can help me see the light through the tangled web of branches that come with caring for others. My thoughtful observations can help guide my approach to do all things with a heart full of care.
I hope that those I serve expect that with me, they will be taken care of very well. As they contemplate their blessings in the midst of their need, I hope that they feel grateful for their nurse, doctor, parent or friend.
Divine Contemplation, carry me in your being so that I might move with confidence to share your love. Believing that all things can work together for good, help me to put my best foot forward in the days ahead. AMEN.
ACTION: List the opportunities you have for the contemplation of experiences. What do you need to have in order to give yourself the time and space to pause to reflect? Talk to someone who can support you in finding the space and time.
About the photographer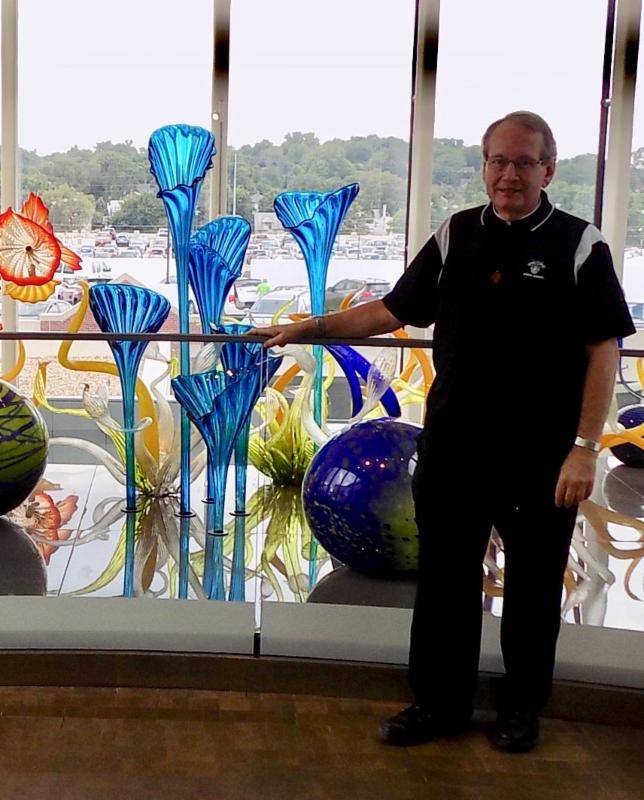 DAVID LA PLANTE
David La Plante is a priest of the Archdiocese of Omaha who has spent many years in hospital chaplaincy. In his present assignment he serves as an on-call chaplain for the local hospital and on their ethics committee. In his college and post-graduate years he was a hospital orderly.
Photography is the "chance moments" when a person has their camera and nature and people come alive in unique and memorable ways. We learn how much we miss by how much we are able to capture through photography. And those ideal moments, with a camera and in the perfect place at the perfect time, are reminders of the beauty that surrounds us. That's part of his definition for grace and wonder.
Besides being a hospital chaplain, he has also been on the other side of medicine. This has included two stem cell transplants for multiple myeloma and continued treatment to remain in remission. It taught him always to be ready for the "new normal" which confronts many who deal with illness and the hospital experience. It has taught him what he calls "inevitable compassion and hope."
Thanks, David,  for sharing your photos in this series called, "Anticipation."
Nursing Heart Friends,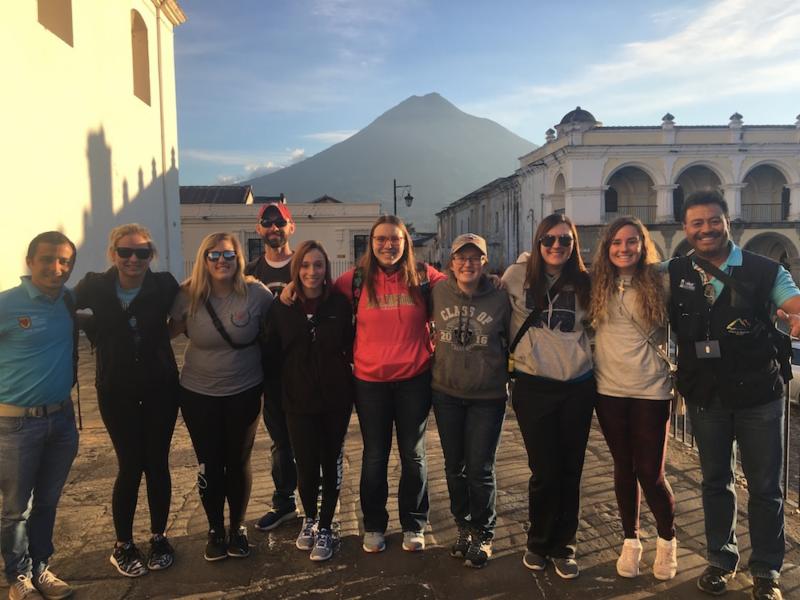 Happy New Year!
We are beginning the new year with a vibrant group of nursing students from Midland University in Fremont, Nebraska. Arriving on Saturday, we had the opportunity to receive a special introductory tour about Guatemala from our friend, Sergio Figueroa Castillo of Antigua. Many groups who've come to Guatemala with Nursing Heart have had the opportunity to hear his presentation. Our team members are introduced to the historical, geological, language and social issues experienced in the country. Sergio can rattle off the names of the 22 Mayan languages still spoken in Guatemala.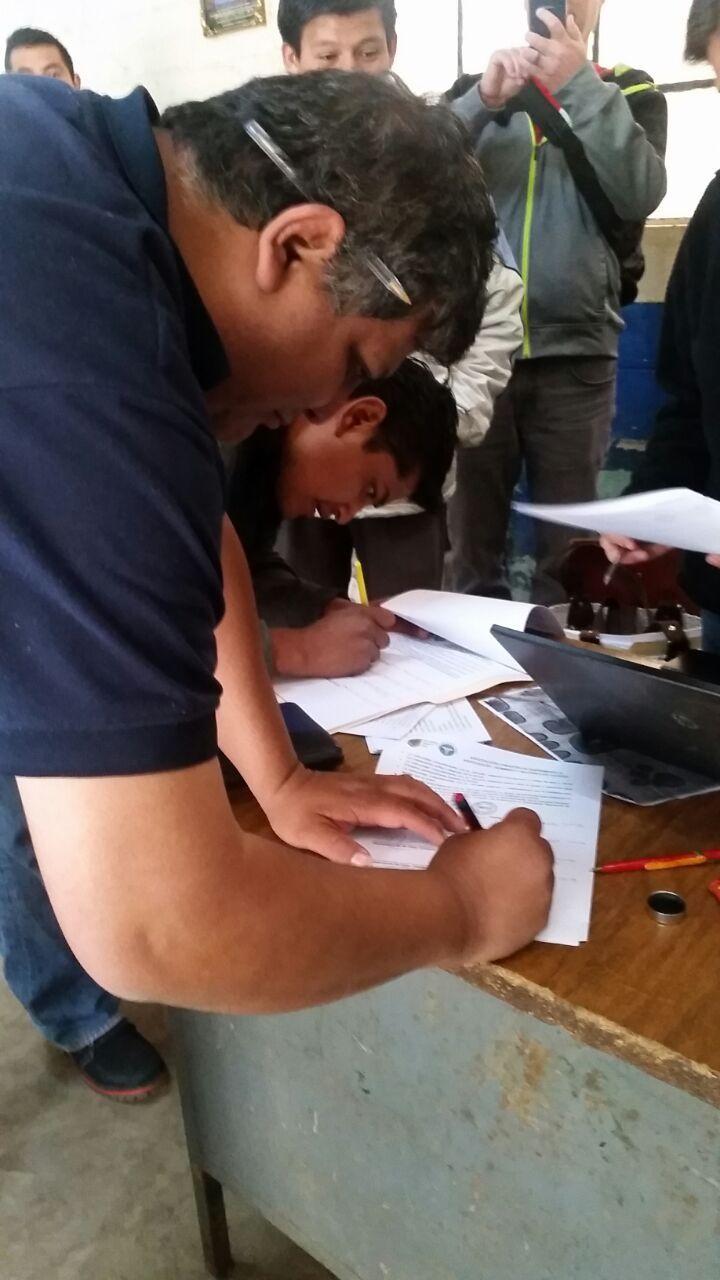 The photo to the left is from the Memo of Understanding process with the community of Providencia and a representative of Hombres y Mujeres en Acción who our team at the end of this month will visit and help. Our Board of Directors has encouraged us to clarify mutual expectations with all our partners through negotiated and signed documents. We never offer services to a community without their expressed invitation to do so.
Greetings from Sara, Kris, Blanqui, Javier, and myself at Nursing Heart. All the best in 2018.
Peace,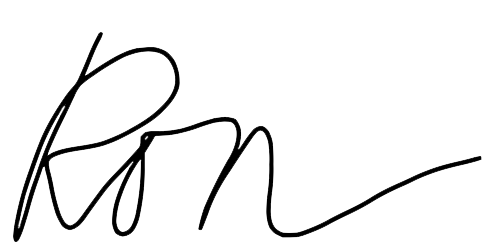 PS: The stove installation button placed last week did not function correctly. My apologies to anyone who wished to donate but could not. If you would still like to donate, I assure you this button will work. Thanks for your support.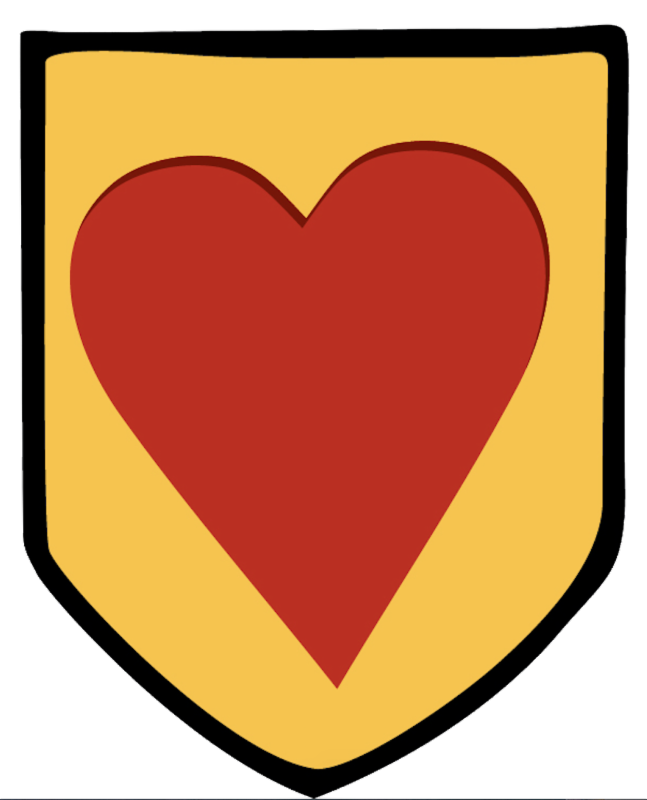 Quote of the Week

"Contemplating the meaning of my nurse training
is key to becoming the best caregiver I can be."
Lexie Dooley
Buffet Cancer Center-Pt Care Tech
Omaha, Nebraska and
Senior BSN Candidate — Midland University
Fremont, Nebraska