REVIVE — Monday Motivational Meditation #349 — 2018-04-16
From Nursing Heart Inc on April 16, 2018; #349
Monday Motivational Meditation
The beautiful spring came;
and when Nature resumes her loveliness,
the human soul is apt to revive also.
Harriet Ann Jacobs, 1813-1897
African-American writer who escaped from slavery. She became an abolitionist speaker and reformer.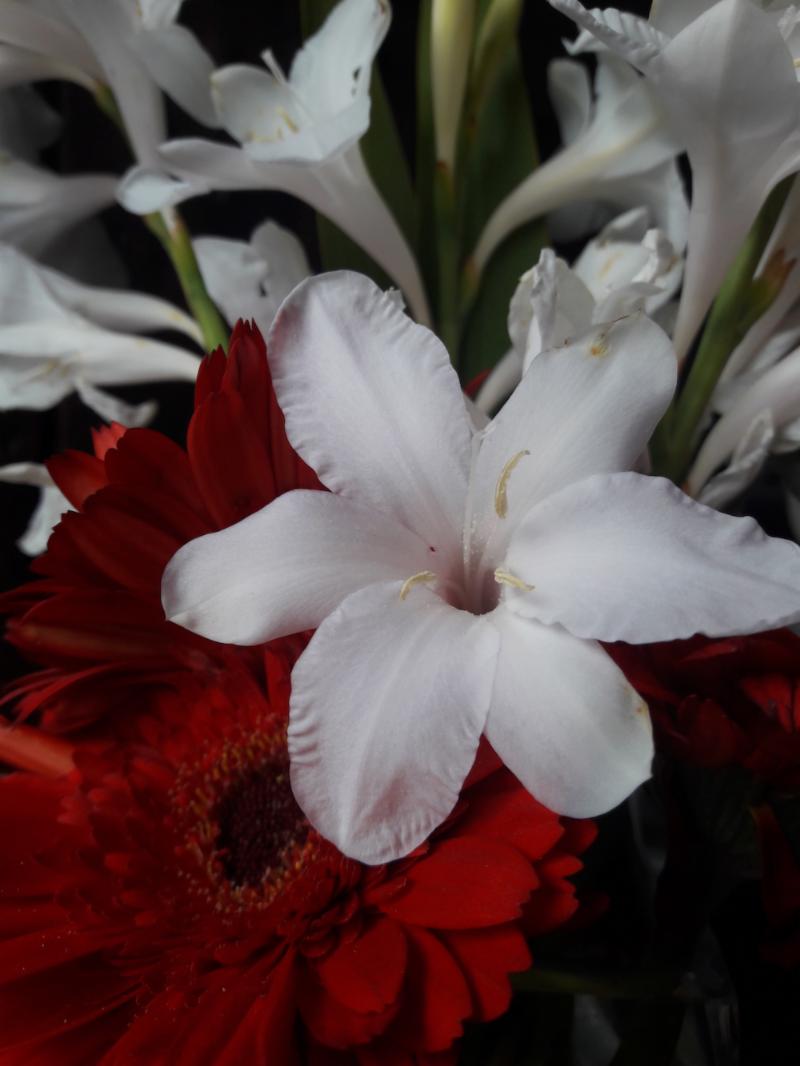 REVIVE
The spring is coming, and I know I join many who excitingly await the earth's revival. Warmer temperatures will revive the sleeping earth. It is our hemisphere's annual reminder to stay hopeful that renewal is possible. I want to look for the early budding flowers.
In many ways, as a caregiver, I have to be that warmth that keeps hope alive. Sometimes the wait for those who are ill can seem interminable. I can be the spark that brings back my patient to realize that there is more life ahead. Of course, it may mean at times that I have to help my patient re-frame a situation to find those simple and small things that are attainable. It can sometimes be as simple as telling them, "I'll see you tomorrow."
To reactivate hope may mean dealing with the issues that have caused the disappearance of health. I will have to be willing to speak with my patients about the things that can hamper their return to a productive life. Behavior change can be difficult. Hopefully I can help provide the information that quickens the enthusiasm of those I care for to seek the things that will revive them.
Hope Eternal, fill my being with an enthusiasm for life. Confident that I can revive the consciousness of those I serve, give me the breath of life. Let it be filled with respect and confidence that renewal can always be set in motion.   AMEN.
ACTION: Have you ever revived someone literally or figuratively? How do you revive your spirits? Does the spring help you? Do something to celebrate the new hope of spring.
About the Photographer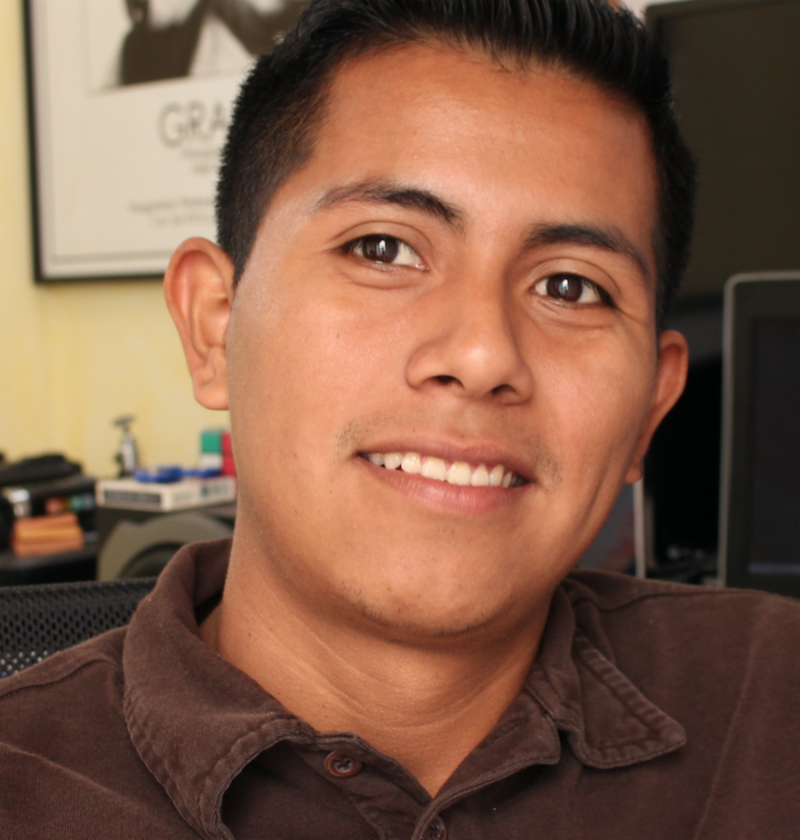 Arturo Pedro Juan
From a refugee family of the Q'anjob'al culture, Arturo Pedro Juan was born during the Civil War of Guatemala in a camp called Santiaguito in Ixcán Quiche in the northwest of Guatemala. When he was born in 1994 his family was no longer hiding in the mountains as the war was coming to an end and people were moving about freely once again.
At age two, his family moved to the community called Primavera del Ixcán where his parents continue to reside. After primary and high school at the end of 2009 he thought about continuing his studies as a doctor or professor but the family's economic situation prevented him from doing so.
Searching for alternatives he responded to some vocational promoters who invited him to study in the seminary. He began his studies at the beginning of 2010. He had never journeyed outside the town where he had grown up. It was there that he was introduced to urban life, computers, the internet and many other things for the first time.
Arturo notes that it was an exciting experience while at the same time challenging. He studied for five years at the Seminary in San Lucas Sacatepéquez. At the end of 2015 he was given the opportunity for further study in Syria. Flying for the first time, he made his way to war-torn Syria in September 2015, returning in June of 2016. He now lives in Antigua, Guatemala with friends who inspire him to continue his hobby as a photographer and videographer.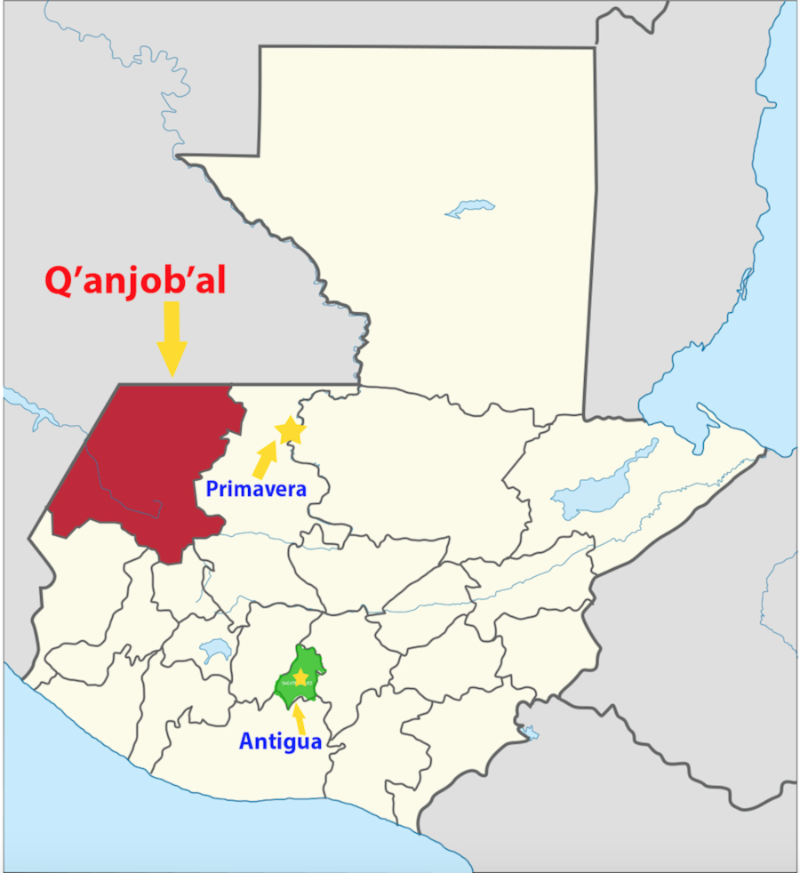 Nursing Heart Friends,
This past week I participated in our monthly clinic in Santa Maria de Jesús. It was so enjoyable because I got to move from the administrative nursing work I usually do to interacting with the patients who are part of our monthly diabetic/hypertensive club.
Dr. Raul Pineda Amezquita is our medical director in Santa Maria and each month he encourages behavioral changes that can help to control the chronic illnesses faced by the members of the club. Just like in the United States, behavioral change in Guatemala takes lots of reenforcement. But, it makes a difference. Dr. Raul meets with each patient and considers with them the balance between medications and life style that needs to be addressed. Our organization makes it possible for members to receive their medications consistently. We are very grateful to those who help us make this possible.
We have been expanding our season. We are excitedly working to prepare for two groups who will be with us in May. We'd even like to consider hosting some groups in the summer months. One of the May groups is from Harrisburg Area Community College. In the link, the President of HACC, Dr. John J Sygielski, introduces you to this vibrant community.
The other group coming in May is our CEU pilot group from Florida, with the help of our good friend Dr. Rhonda Goodman. We will offer our first Continuing Education Units (CEU) course in Guatemala through M and M Medical of Boca Raton, Florida. You can see all the details of the CEU week at our website, nursingheart.org.
Peace,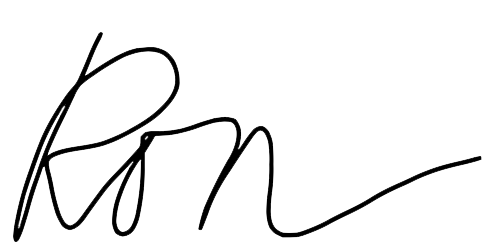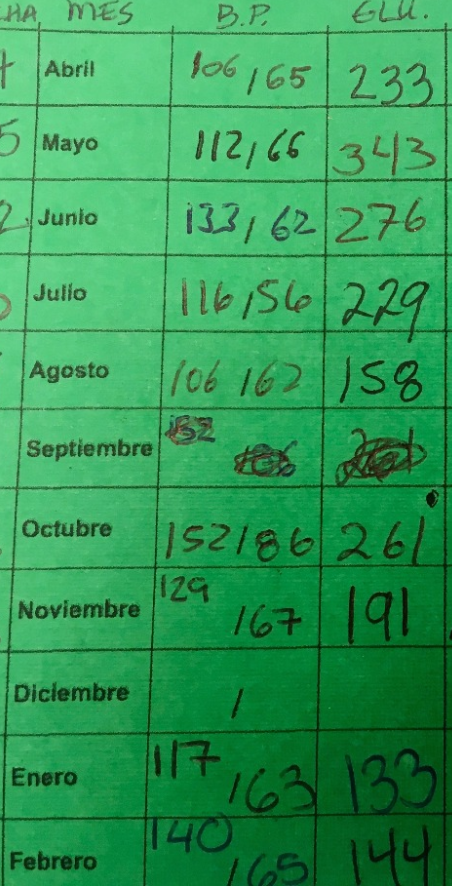 Here is as an example of the kind of a impact these long-term clinics can have in a community. If we don't see movement in a positive direction we help the patient make alternative plans. The changes can come slowly or at least not as fast as we'd like. This is an average example of the journey toward more control of the chronic issues.
Quote of the Week

"Every day we need to revive our energies
to offer love to our patients."
Dr. Raul Pineda Amezquita
NHI Medical Director in Santa Maria de Jesús
Founder and Director of Centro de Geriatria de Guatemala
Click to learn more.