AUDIENCE — Monday Motivational Meditation #357 — 2018-06-11
From Nursing Heart Inc on June 11, 2018; #357
Monday Motivational Meditation
A good teacher, like a good entertainer,
first must hold his audience's attention,
then he can teach his lesson.
John Henrik Clarke, 1914-1998

American historian, professor, and pioneer in the inclusion of
Pan-African and Africana studies, and professional institutions in academia starting in the late 1960s.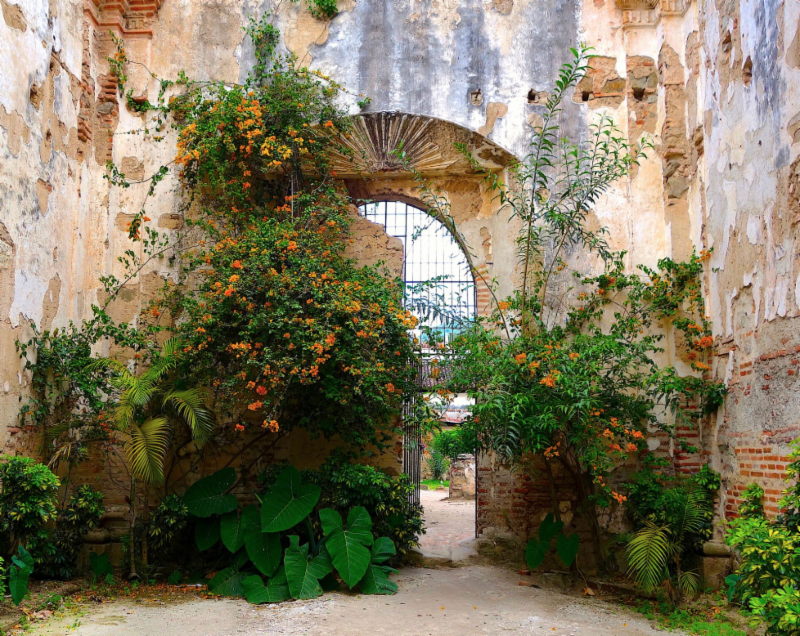 AUDIENCE
If I am to get a hearing for my cause of caring for a patients health and welfare, I must get an audience through the door and make the conditions right for a hearing. Having the trust and the confidence of others is the first step and I want my patients to know that my standards help me get that attention.
To keep my audience in tune, I must know the stories associated with those receiving my assistance. This will mean at times staying that extra ten minutes after my shift to listen to my patient and hear what is concerns them. I will give them an audience.
Continuing discovery into the issues surrounding healthcare is essential. It's always a good time for me to consider which journals keep my attention and keep me focused on the art of healing. This week I'll examine which resources I want to give an audience to more consistently.
Eternal Hearing, let the cries of those in need be heard and responded to through my care. Willing to take that extra step to give audience to those in need, guide my decisions so that I may deliver care with a heart full of love. AMEN.
ACTION: Who gives an audience to you and why? Evaluate your opportunities to be heard or chances to speak before a person or group. What opportunities do you have to teach what you know? Make some plans.
About the Photographer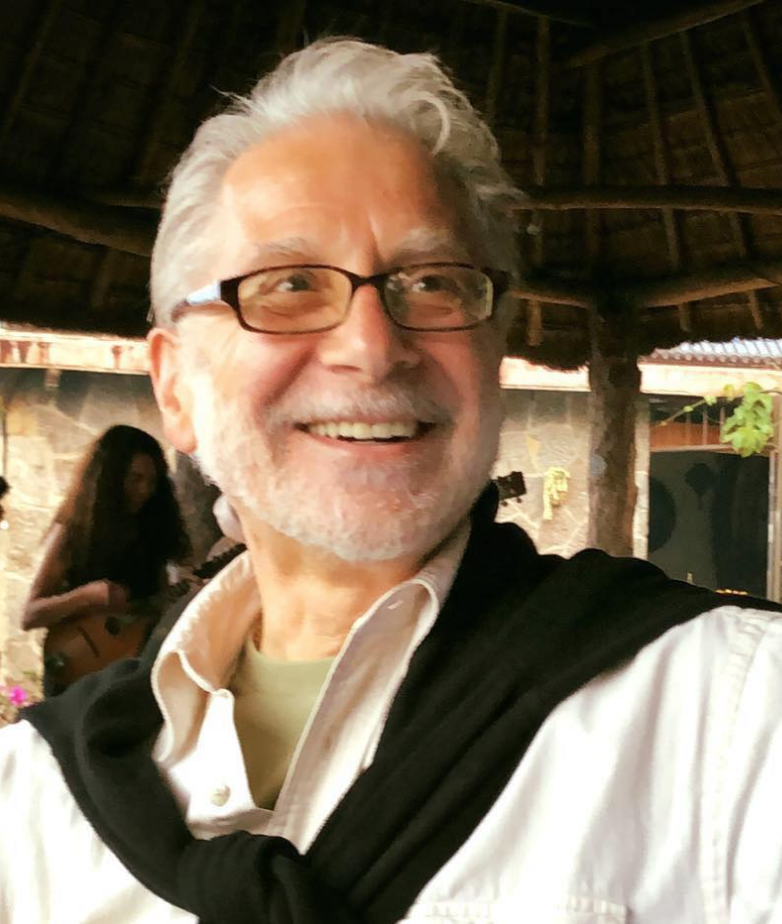 R. J. Baldelli
Our featured photographer/artist this month is Ray Baldelli of New Haven, Connecticut. He has a graphic design background and has an MS in Art. His field of study was printmaking.
He writes: "Photographs have always served as the basis of my artistry. I have loved working with film, negatives, chemicals, and metal while experimenting with light and textures that could be created from acid etchings and images."
When digital photography and programs like Photoshop began changing the production of art, he started producing 4 x 6 portraits of actors he worked with in summer Shakespeare productions. From the year 2000, he began the yearly endeavor of creating 10 to 20 portraits of fellow actors and the crews working on each show. Textures and colors were used in the portraits he created to capture the emotional components of the person's spirit or that of their character. This lead in 2003 to a showing at the Lawn Club in New Haven, CT which featured some of the portraits in larger format. From that beginning, he created images with visual layering and color saturation. The larger format works were shown and sold at two "Off The Wall" Arts Council fundraiser events in New Haven in 2015 and 2017.
Currently, his work is on display at the Cave a Vin wine bar in New Haven. The show is a composite of his experiences in Guatemala. When asked to assemble the pieces for exhibition the only requirement was that they be colorful. The images from Guatemala with its crafts-based culture, its textures, and colors easily fit the criteria and venue.
His unique photos will be featured in this series called, "Conversations." Thank you very much, Ray. This month's themes are inspired by a book entitled Crucial Conversations: Tools for Talking When the Stakes are High by Patterson, Grenny, McMillan and Switzler.
| | |
| --- | --- |
| | |
| | AP Photo, Santiago Billy from Sunday, June 3rd. |
Nursing Heart Friends,
This week, the Sacatepéquez region of Guatemala (Antigua is in this Department) suffered the most violent eruption of the Volcán de Fuego in more than a century, causing the deaths of at least 75 people and crippling rural communities. Many rescue and relief efforts are being centered around Alotenango, Sacatepéquez, where trusted Nursing Heart partner organizations are located.
Many of you who have joined us in Guatemala have seen Fuego's little puffs from here in Antigua. Unfortunately, this time it wasn't just a little puff. The whole area around Antigua experienced some of the effects. All of us had bags of debris to remove but we consider ourselves fortunate. Our hearts have gone out to our friends closer to the volcano who have experienced much worse and some families tragically are facing the loss of loved ones. We are in contact with our partners in Alotenango. Our plan is to reach out to them especially as the attention wanes.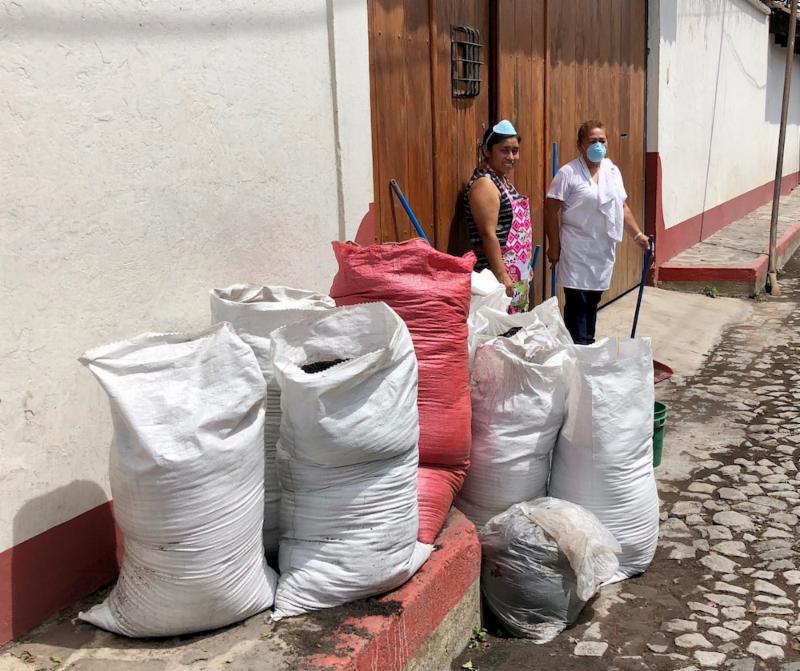 If you would like to support the relief efforts to affected communities, please use the PayPal button at the link below. Nursing Heart will cover associated PayPal fees and ensure rapid distribution to our partners in the area. More details will be shared as they are clarified. If you have questions, don't hesitate to contact us at info@nursingheart.org.
Peace,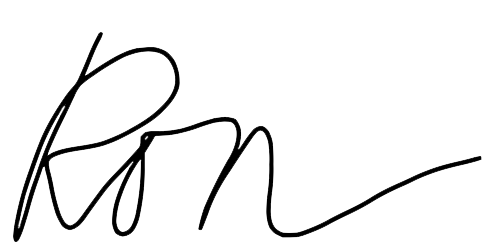 Quote of the Week
"I appreciate having an audience to be able to tell the
story of the needs of the people we serve."
Javier Orellana
Equipment and Supply Coordinator
Nursing Heart Inc | Asociación Corazón de Enfermería
Antigua, Guatemala